Paganism and Dance - Part 1

​

When I started belly dancing, I read many articles and have been told that belly dance originated in ancient Egypt and was performed by women for women as part of ancient fertility rituals and goddess worship ceremonies.

​

I couldn't help but wonder if that was true.

PaganismDefinition:

Paganism is a polytheistic or pantheistic nature-worshipping religion. first used in the fourth century by early Christianity for populations of the Roman Empire who practiced polytheism, either because they were increasingly rural and provincial relative to the Christian population or because they were not soldiers of Christ. Alternate terms in Christian texts for the same group were

hellene

and

gentile.

Paganism remains active throughout much of the world today, both in complex civilisations such as Japan and India, and in less complex tribal societies world-wide. It was the outlook of the European religions of classical antiquity - Persia, Egypt, Greece and Rome - as well as of their "barbarian" neighbours on the northern fringes, and its European form is re-emerging into explicit awareness in the modern West as the articulation of urgent contemporary religious priorities.

The Pagan outlook can be seen as threefold. Its adherents venerate Nature and worship many deities, both goddesses and gods.

The Goddess -

Pagan religions all recognise the feminine face of divinity. A religion without goddesses can hardly be classified as Pagan. Some Pagan paths, such as the cult of Odin or of Mithras, offer exclusive allegiance to one male god. But they do not deny the reality of other gods and goddesses, as monotheists do. (The word 'cult' has always meant the specialised veneration of one particular deity or pantheon, and has only recently been extended to mean the worship of a deified or semi-divine human leader.) By contrast, non-Pagan religions, such as Judaism, Christianity and Islam, often abhor the very idea of female divinity.

Nature Veneration -

The spirit of place is recognised in Pagan religion, whether as a personified natural feature such as a mountain, lake or spring, or as a fully articulated guardian divinity such as, for example, Athena, the goddess of Athens. The cycle of the natural year, with the different emphasis brought by its different seasons, is seen by most Pagans as a model of spiritual growth and renewal, and as a sequence marked by festivals which offer access to different divinities according to their affinity with different times of year. Many Pagans see the Earth itself as sacred: in ancient Greece the Earth was always offered the first libation of wine, although She had no priesthood and no temple.

Polytheism: Pluralism and Diversity -

The many deities of Paganism are a recognition of the diversity of Nature. Some Pagans see the goddesses and gods as a community of individuals much like the diverse human community in this world. Others, such as followers of Isis and Osiris from ancient times onwards, and Wiccan-based Pagans in the modern world, see all the goddesses as one Great Goddess, and all the gods as one Great God, whose harmonious interaction is the secret of the universe. Yet others think there is a supreme divine principle, that "both wants and does not want to be called Zeus", as Heraclitus wrote in the fifth century BCE, or which is the Great Goddess Mother of All Things, as Isis was to the first century CE novelist Apuleius and the Great Goddess is to many Western Pagans nowadays. Yet others, such as the Emperor Julian, the great restorer of Paganism in Christian antiquity, and many Hindu mystics nowadays, believe in an abstract Supreme Principle, the origin and source of all things. But even these last Pagans recognise that other spiritual beings, although perhaps one in essence with a greater being, are themselves divine, and are not false or partial divinities. Pagans who worship the One are described as henotheists, believers in a supreme divine principle, rather than monotheists, believers in one true deity beside which all other deities are false.

Modern Paganism Definition:

It is a collection of modern religious, spiritual, and magical traditions that are self-consciously inspired by the pre-Judaic, pre-Christian, and pre-Islamic belief systems of Europe, North Africa, and the Near East. Thus, the view has been expressed that although "a highly diverse phenomenon", there is nevertheless "an identifiable common element" running through the Pagan movement.

Sacred Feminine

Pagan religions recognize the female divine principle, identified as

the Goddess

(as opposed to individual

goddesses

) beside or in place of the male divine principle as expressed in the Abrahamic God. The term "sacred feminine" was first coined in the 1970s, in New Age popularisations of the Hindu

Shakti

. Hinduism also worships multitude of goddesses that have their important role and thus in all came to interest for the New Age, feminist, and lesbian feminist movements.

Shakti

is the primordial

cosmic energy

and represents the dynamic forces that are thought to move through the entire universe in Hinduism and

Shaktism

. It is the concept or personification of

divine feminine

creative power, sometimes referred to as "The Great Divine Mother" in Hinduism. As a mother, she is known as "

Adi Shakti

" or "

Adi Parashakti

". On the earthly plane, Shakti most actively manifests through female embodiment and creativity/fertility, though it is also present in males in its potential, unmanifest form. Hindus believe that Shakti is both responsible for creation and the agent of all change. Shakti is cosmic existence as well as liberation, its most significant form being the

Kundalini

Shakti, a mysterious psychospiritual force. In

Shaktism

, Shakti is worshipped as the Supreme Being. Shakti embodies the active feminine energy of

Shiva

and is synonymously identified with

Tripura Sundari

or

Parvati

.

From a Hindu point of view, the whole Universe is being brought into existence as the manifestation of the dance of the Supreme Dancer,

Nataraja

. In the Hindu scriptures every god has his or her own style (

lasya

and

tandava

respectively represent two aspects of dance). We read about 23 celestial beings called

Apsaras

who dance to please the gods and express the supreme truths in the magic of movement.

The dance in Hinduism used to be a part of a sacred temple ritual, especially in South and Eastern India, where the female priestesses

devadasi

's worshipped different aspects of the Divine through the elaborate language of mime and gestures.

Natyashastra

is the most ancient and the most elaborate scripture describing every element and aspect of this sacred art-worship.

The temple dance gradually evolved into what is known today as the South Indian Classical Dance that still preserves many ritualistic elements of Hinduism. Some of the

classical Indian dancers

are believed to be incarnations of apsaras.

​

Earth as Goddess

Many people involved in the Goddess movement regard the Earth as a living Goddess. For some this may be figurative, for others literal. This literal belief is similar to that proposed by

Gaia hypothesis

, and the Goddess-name

Gaia

is sometimes used as a synonym for the Earth. Many of those in the Goddess movement become involved in

ecofeminism

, and are concerned with environmental and ecological issues. Goddess-movement adherents claim the hierarchical scheme giving humans dominion over the Earth (and nature) has led to lack of respect and concern for the Earth, and thus to what environmentalists identify as environmental crises, such as global warming. Rather than having dominion over the Earth, Goddess-movement theorists see humans living as part of the Earth environment, and also refer to Earth as "Mother".

To be continued ...

Sources and Further Reading:https://paganfed.org/index.php/paganism/introduction-to-paganismhttp://www.bbc.co.uk/religion/religions/paganism/https://en.wikipedia.org/wiki/Paganismhttps://en.wikipedia.org/wiki/Modern_Paganismhttps://en.wikipedia.org/wiki/Goddess#Sacred_femininehttps://en.wikipedia.org/wiki/Shaktihttps://en.wikipedia.org/wiki/Worship_dance
​https://en.wikipedia.org/wiki/Goddess_movementCopyright Notice
The entire website including this article is copyrighted

©2018 Adriana Pomella and protected under the UK and international laws.

All rights reserved.
All materials including articles, images and videos are property of Adriana Pomella unless another artist/author is identified.
Any material from this website may not be posted on other website nor entirely nor partly reproduced without prior written permission of Adriana Pomella.
Powered by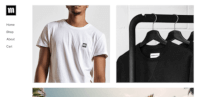 Create your own unique website with customizable templates.