​Sisters of Salome

Gustave Flaubert

(12 December 1821 – 8 May 1880) was a French novelist. Flaubert visited her during his sojourn in Egypt on his journey to the East in 1849-51.

Kuchuk Hanem became a key figure and symbol in Gustave Flaubert's Orientalist accounts of the East. The orientalist themes that pervade his work depended heavily on his experiences in Egypt and his likely sexual liaison with Kuchuk Hanem.

Dancers in two of his novellas,

Herodias

, a short story about Salome, part of the

Three Tales

(

Trois Contes

) published in 1877 and

Temptation of Saint Anthony,

evoke a woman dancer who performs scenes from

Salome

and the

Queen of Sheba

. Both of these dances were standards of the repertoire of dancers of this period, especially a dance step known as

"the bee" or "the wasp,"

with the dancer standing musing in a pensive posture until a buzzing insect flies into her clothing and she "flees" in terror, dancing rapidly, and removing articles of clothing in the manner of a provocative strip-tease. Later, Kuchuk Hanem was the subject of a poem by

Louis Bouilhet

, inspired by Flaubert's accounts from letters.

Kuchuk Hanem's dancing was brutal and archaic, but curiously familiar. Flaubert thought of the figures on "ancient Greek vases". Kuchuk-Hanem then led her visitors back through the streets to their boat, jumping on their backs and pulling faces "like a proper Catholic tart".

Flaubert's dancer would be the inspiration for a generation of artists, writers and painters, including Oscar Wilde.

Other works which inspired Oscar Wilde are:

Gustave Moreau

(6 April 1826 – 18 April 1898) was a French symbolist painter.

Salome dancing before Herod 1876
​L'Apparition 1876

Stéphane Mallarmé

(18 March 1842 – 9 September 1898) was a French poet and critic.

Symbolist poem Herodiade - Unfinished work (1864 - 1898)

​

https://mediterranees.net/mythes/salome/divers/mallarme.html

In Wilde and Strauss the dance of Salome became the epitome of her seductiveness. The "colonial" fashion and prejudice of the time made them to reimagine her dance as a lascivious "Oriental" dance--the

Dance of the Seven Veils

. Both classical and vaudeville dancers contributed to create the tragic character of a seductive and perverse woman that ultimately destroys herself with the object of her own desires. They offered solo performances, or substituted actresses and singers who were unable or unwilling (for reasons of decency) to perform the Dance of the Seven Veils. And when professional dancers were not involved, actresses and singers turned into dancers, offering some remarkable dancing performances on stage or on the screen.

Salome Craze or Salomania (as it was renamed by Percival Polland in the New York Time in late August 1908), was an extraordinary cultural phenomenon which spread throughout Europe and America at the beginning of the 20th century. It reached its peak in the years 1907-09, when the Dance of Salome attracted the attention of the most famous ballerinas, becoming for some time a fever that spread in all Europe and the United States.

It started in Europe with

The Vision of Salome

by Canadian-American dancer

Maud Allan

, which premiered in Vienna in December 1906 and then appeared in some of the major European theaters, in Budapest, Berlin, Marienbad, finally to triumph at the Palace Theatre in London in March 1908.

In 1895

Loie Fuller

was the first solo dancer to present a Salome piece and she did it in line with the "biblical" view of Salome as an innocent child. But the great success of Oscar Wilde's play (in Paris [1896] and Berlin [1902]) and Richard Strauss's opera (Berlin [1905]) changed radically the popular view of

Salome

, from innocent chid to

femme fatale

. In line with the new identity of

femme fatale

of the character, in November 1907

Loie Fuller

performed in Paris a very different Salome from her first work on the subject, on music specifically composed by Florent Schmitt.

​In the meantime, Strauss's

Salome

had been first performed in New York on 22 January 1907. As was common practice, dancer Bianca

Froelich

substituted soprano Olive Fremstad during Salome's Dance of the Seven Veils. Her realistic performance contributed to the scandal and the show was cancelled within days. By public demand, Froelich immediately began performing her opera choreography at the Lincoln Square Variety Theater before wildly enthusiastic audiences. Almost overnight, all Oriental dancers in the vaudeville became "Salome dancers". The film

If You Had a Wife Like This

, released on 23 May 1907, included a "Salome Dance" and so did the

Ziegfeld Follies of 1907

, performed by

Mdlle. Dazie

. The show opened on 9 July 1907 at the

Jardin de Paris

in New York.

The scandal of the New York premiere and the success of these early performances by

Bianca Froelich

and

Mdlle. Dazie

inspired

Gertrude Hoffman

to offer her own interpretation of the Vision of Salome. In April 1908 she traveled to England with her husband with the specific goal of getting Allan's dance, which was enjoying a lasting success in London. On 13 July 1908 Gertude Hodffman's show opened at Hammerstein's Paradise Garden Roof Theater. It was an overnight sensation and every vaudeville theatre staged its own Salome dance. In the Summer 1908 newspapers and journals in the United States denounced an outbreak of "The Salome Epidemic": "There are no many dancers appearing as the daughter of Herodias that it is impossible to make more than a guess at their number. There is hardly a vaudeville house that cannot boast its own Salome, whether it be Hammerstein's Roof Garden, the Casino, the Alhambra, or a third or four class hall" (

The Sketch

63 [1908] 345). Among the most celebrated American vaudeville dancers to specialize as "Salome dancers" were Hilde Caroll,

La Sylphe

,

Lotta Faust

,

Vera Olcott

(Theatre Unique),

Eva Tanguay

, La Belle Zola,

La Petite Adelaide

, and

Aida Overton Walker

. The cinema's contribution to "Salomania" included in 1908 lavish performances by

Florence Lawrence

and

Stacia Napierkowska

. When in 1909 Strauss's Salome returned at New York at the Manhattan Opera House, it was a triumph. Enthusiastic audiences rushed to see soprano

Mary Garden

performing herself a much daring version of the

Dance of the Seven Veils

.

Mata Hari, recently arrived in Paris in the end of March 1907, wanted to dance the part of Salome in Richard Strauss Opera soon to be produced. She vigorously campaigned for the role writing to Strauss and providing her paramour's details as referee for her work. She ardently longed for the role as Maude Allan, her rival, performed Oscar Wilde''s Salome and Mata Hari wished to prove she also could perform an equally emotional and compelling Salome. Nevertheless, she never succeeded in landing the role. n 1912 in a private performance at Palazzo Barberini before the Prince of San Faustino,

Mata Hari

used the Strauss music and played a topless and laughing Salome.

Even when the "epidemic" was over, Salome remained a fashionable presence on stage and on screen. New productions of Schmitt's ballet were performed in Paris in the 1910s and 1920s. On the screen, some of most popular actresses competed to offer the definitive portrait of Salome, including

Vittoria Lepanto

(1910),

Theda Bara

(1918), and

Alla Nazimova

(1922).

After some pause in the 1930s, the story of Salome once again returned to be an inspiring force for dancers and choreographers in the late 1940s.

Many famous choreographers have recreated Salomé's

Dance of the Seven Veils

for productions of either the Wilde play or the Strauss opera, including

Maurice Bejart

,

Mark Morris

(Seattle Opera, 1986), and

Doug Varone

(Metropolitan Opera, 2004). Some have created solo performances or ballets, based on the music of Strauss or other musicians who like

Florent Schmitt

, have composed music specifically for the Salome dance.

Following the example of

Mary Garden

, some sopranos have distinguished themselves not only for their vocal skill but also as celebrated performers of the

Dance of the Seven Veils

. Among them are

Ljuba Welitsch

(in the 1940s),

Maria Ewing

(in the 1980s),

Catherine Malfitano

(in the 1990s),

Karita Mattila

and

Nadja Michael

(in the 2000s).

Among the most notable actresses to perform Salome as a dancer on screen are

Rita Hayworth

and

Brigid Bazlen

. Only in Pasolini's film

The Gospel according to Matthew

(1964), Salome, played by 12-year-old

Paola Tedesco

, was allowed to return an innocent child, playing an innocent, joyful dance before her parents, unaware of the consequences of her action.

To be continued ...

​

Sources and Further Reading:

Sisters of Salome - Toni Bentley

https://kisslibrary.com/book/5B111B24F1ADB300B4FC?utm_source=new-dl-2110-reuse-4&utm_medium=banner&utm_campaign=newtraf&search=Sisters+of+Salome&x=434253

​

https://books.google.co.uk/books?id=ckWcqzepChYC&pg=PA65&lpg=PA65&dq=salomania&source=bl&ots=Vq20ablnE8&sig=HIUS6_Jn-J2DuAuUlnWFOcNZkMs&hl=en&sa=X&ved=0ahUKEwjhyMmT_pPbAhVnJcAKHVPVAK44FBDoAQgsMAE#v=onepage&q=salomania&f=falsehttps://books.google.co.uk/books?id=D71u9dbPlT0C&pg=PT82&lpg=PT82&dq=richard+strauss+mata+hari&source=bl&ots=LurS-9xn9A&sig=tzCDVu-X-72FrZWATF8H-xLlql0&hl=en&sa=X&ved=0ahUKEwj4k-Wv45LbAhWLIMAKHekxB_UQ6AEIYzAP#v=onepage&q=richard%20strauss%20mata%20hari&f=falsehttp://www.4enoch.org/wiki4/index.php?title=File:Salome_Eva_Tanguay.jpghttps://en.wikipedia.org/wiki/Gustave_Flauberthttps://en.wikipedia.org/wiki/Salammb%C3%B4https://www.gutenberg.org/files/1290/1290-h/1290-h.htmhttps://www.theguardian.com/books/2001/oct/27/highereducation.newshttps://en.wikipedia.org/wiki/Herodiashttps://en.wikipedia.org/wiki/Kuchuk_Hanemhttps://www.gutenberg.org/files/1291/1291-h/1291-h.htmhttps://en.wikipedia.org/wiki/Three_Tales_(Flaubert)https://mediterranees.net/mythes/salome/divers/mallarme.htmlhttps://en.wikiquote.org/wiki/St%C3%A9phane_Mallarm%C3%A9https://www.britannica.com/biography/Stephane-Mallarme#ref179495http://www.4enoch.org/wiki4/index.php?title=Category:Salome--dance_(subject)
​https://www.wikiart.org/en/gustave-moreau/salom-dancing-before-herod-1876https://en.wikipedia.org/wiki/Gustave_Moreau#/media/File:Gustave_Moreau_-_The_Apparition_-_Google_Art_Project.jpgwww.senatehouselibrary.ac.uk/blog/queerness-salom%C3%A9-putting-spotlight-oscar-wildes-controversial-one-act-play​

​

Copyright Notice
The entire website including this article is copyrighted

©2018 Adriana Pomella and protected under the UK and international laws.

All rights reserved.
All materials including articles, images and videos are property of Adriana Pomella unless another artist/author is identified.
Any material from this website may not be posted on other website nor entirely nor partly reproduced without prior written permission of Adriana Pomella.

​
Powered by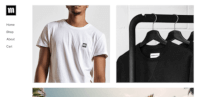 Create your own unique website with customizable templates.