Origins of Belly Dance

Belly dance is believed to have had a long history in the

Middle East

, but reliable evidence about its origins is scarce, and accounts of its history are often highly speculative. Several Greek and Roman sources including

Juvenal

and

Martial

describe dancers from Asia Minor and Spain using undulating movements, playing

castanets

, and sinking to the floor with "quivering thighs", descriptions that are certainly suggestive of the movements that we today associate with belly dance.

Later, particularly in the 18th and 19th centuries, European travellers in the Middle East such as

Edward Lane

and

Flaubert

wrote extensively of the dancers they saw there, including the

Awalim

and

Ghawazi

of Egypt. In the

Ottoman Empire

belly dance was performed by both boys and women in the Sultan's palace.

The GawaziThe ghawazi (also ghawazee) dancers of Egypt were a group of female traveling dancers of the Dom people

(also known as

Nawar

or

Romani

- not to be confused with Romanian). They immigrated to the territory of the present day Egypt from South Asia, particularly from India, in Byzantine times. Dom people self-segregated themselves for centuries from the dominant culture of Egypt, who view Romani as dishonorable. Historically, Dom people in Egypt have provided musical entertainment at weddings and other celebrations. ​

​The ghawazi style gave rise to the Egyptian

raqs sharqi

by the first half of the 20th century. While the performative raqs sharqi in urban Egypt was heavily influenced by Western styles such as

classical ballet

or

Latin American dance

, the term ghawazi in Egypt refers to the dancers in rural Egypt who have preserved the traditional 18th to 19th-century style. The Maazin sisters may have been the last authentic performers of ghawazi dance in Egypt, with Khayreyya Maazin still teaching and performing as of 2009.

​The Arabic غوازي

ghawāzī

(singular غازية

ghāziya

) means "conqueror", as the

ghaziya

is said to "conquer" the hearts of her audience. They were also known as

awālim

(singular

alma

, transliterated almeh in French as

almée

). Both terms are 19th-century euphemisms for "erotic dancer";

almeh

literally means "learned woman" and came to be used as a replacement for

ghaziya

after the

ghawazi

were legally banned in 1834.

The term "ghawazi" is inherited from the Northern Indian term "Gowaar" meaning singer. The term "Gaon" is equal to the verb "sing" and the term "Gana" means song. This explains the inheritance of Nawari or Dom people from the group of performing artists known as "Bazigar" in Punjab.

An

almeh

in origin was a courtesan in Arab tradition, a woman educated to sing and recite classical poetry and to discourse. After the

ghawazi

were banned, they were forced to pretend that they were in fact

awalim

. The term

almeh

was introduced in French Orientalism as

almée

and used synonymously with "belly dancer".

In 1834, the ghawazi were banished from

Cairo

to

Upper Egypt

by

Muhammad Ali

. Typically, the Ghawazi are represented as

Dom

with a particular attention to their music and dance styles, featuring

mizmars

and

heavy bass lines.

Beginning in the first half of the 19th century, descriptions and depictions of ghawazi dancers became famous in European Orientalism, and the style was described as

danse de ventre or belly dance from the 1860s.

The Ghawazi performed unveiled in the streets. Rapid hip movement and use of brass finger cymbals/hand

castanets

characterized their dance. Musicians of their tribe usually accompanied them in their dance. They usually wore

kohl

around their eyes and

henna

on their fingers, palms, toes and feet. According to Lane these women were "the most abandoned of the courtesans of Egypt". He describes them as being very beautiful and richly dressed.

The Ghawazi performed in the court of a house, or in the street, before the door, on certain occasions of festivity in the

harem

. They were never admitted into a respectable harem, but were frequently hired to entertain a party of men in the house of some rake. Both women and men enjoyed their entertainment. However, many people who were more religious, or of the higher classes, disapproved of them.

Many people liked the dancing of the Ghawazi, but felt it was improper because of its being danced by women who should not expose themselves in this manner. Because of this, there was a small number of young male performers called

Khawals

. The Khawals were Egyptians who impersonated the women of the Ghawazi and their dance. They were known to impersonate every aspect of the women including their dance and use of castanets.

Many professional dancers and musicians in Turkey continue to be of Romani heritage, and the Roma people of Turkey have had a strong influence on the Turkish style.

Below, the film Latcho Drom (rom for "safe journey") describes the travels, singing and dancing of Romani groups from Rajahstan (India), Egypt, Turkey, Romania, Hungary, Slovakia, France, and Spain. Some scenes are acted, but there is no dialogue or narration--only partial translation of some songs. The film illustrates the variety of conditions in which the Romany people live--earthbound nomads in the hot deserts of Asia, ironsmiths and abjectly poor tree-dwellers in the frozen plains of Eastern Europe, and craftspeople and traders in the hills and seasides of north Africa and western Europe. It also illustrates the similarities in travel habits, musical tones (spoons, open drums, and string-based rhythms) and song themes(celebration of travel and perceived rejection by sedentary locals).

​

​To be continued ...

Sources:

Origins of Belly Dance:

https://en.wikipedia.org/wiki/Belly_dance

The Ghawazi:

https://en.wikipedia.org/wiki/Ghawazi

Romani People in Egypt: https://en.wikipedia.org/wiki/Romani_people_in_Egypt

Copyright Notice
The entire website including this article is copyrighted

©2018 Adriana Pomella and protected under the UK and international laws.

All rights reserved.
All materials including articles, images and videos are property of Adriana Pomella unless another artist/author is identified.
Any material from this website may not be posted on other website nor entirely nor partly reproduced without prior written permission of Adriana Pomella.
Powered by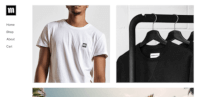 Create your own unique website with customizable templates.