The influence of other civilization on Egyptian Dance

The Egyptian civilization was invaded by the Persians, the Greek, Roman, Byzantine and Ottoman empires. These civilizations certainly had a cultural impact on the Egyptian culture and therefore on its dance.

A thorough academic research here is needed to find out which cultural elements of these civilizations have impacted on the Egyptian dance and consequently influenced today's belly dance as there is little material which documents these historical event.


Funeral dance, Etruscan fresco from a tomb cover, 5th century BCE; in the Museo di Capodimonte. SCALA/Art Resource, New York

Personal Conclusion

Having had so many cultural influences from many civilizations, belly dance is a fusion of many cultural elements. Despite of being related to fertility rituals in ancient Egypt it doesn't have to be a sexually charged dance. Belly dance has evolved beyond that.

Today's belly dance is predominantly a romanticised idea of what the west believed (believes?) to be belly dance. The Salome effect is a great example of that.

In the beginning of the 20th century, belly dance was mostly unknown and many dancers around the globe started to interpret their idea of Oscar Wilde's Salome play, Richard's Strausse's opera, so on and invented their own Salome, creating their own dance styles, choreographies, costumes, makeup, etc.

In one of

Aubrey Beardsley

's illustrations to the Oscar Wilde's play, he depicts what he calls a "stomach dance" (i.e. a

belly dance

), in which Salome is depicted with exposed breasts and undulating belly, wearing transparent pantaloons. So it was assumed that Salome's dance was belly dance. Nevertheless, the Salome effect played a major role in divulging belly dance around the world.

The term cultural appropriation is sometimes misused and overused. I see it as rather a negative term. I prefer to use the term trans-cultural diffusion instead which

is

the spread of

cultural

items—such as

ideas

,

styles

,

religions

,

technologies

,

languages

—between individuals, whether within a single culture or from one culture to another. We can see this through the creation of today's many styles of belly dance.

Badia Masabni

is credited with developing the Raqs Sharqi in Egypt and creating the modern bedlah style. It has been suggested that the bedlah was inspired by glamorous Hollywood costuming (bra and belt set) created to appeal to Western visitors. So the bra and belt set is an American invention which pre-dates Badia Masabni's costume and it is seen as well on the "Sisters of Salome", i.e. the dancers who interpreted and created their version of Salome. Masabni's earlier costumes were made up of a full skirt, light chemise and tight cropped vest with heavy embellishments and jewellery.​ So Raqs Sharqi, despite of being developed in Egypt, was inspired on elements from other cultures and therefore it is not traditionally Egyptian.

Raqs Sharqi golden era performance inspired on Naima Akef's Tamr Henna:

​



​Naima Akef's Tamr Henna:

The traditional dance of Egypt is Raqs Baladi and the attire is a

full length dress called galabeya. They range from closely fitting, highly decorated gowns, which often feature heavy embellishments and mesh-covered cutouts, to simpler designs which are often based on traditional clothing.

The American's developed their style which is subdivided in the tribal and the cabaret styles.

The Ghawazi ​style played a major role in the development of these styles.

​​

​Jamila Salimpour, the creator of tribal belly dance style:



Another belly dance style that can be perhaps classified as a branch of tribal fusion is the sacred feminine (Shakti) which contains elements from Hinduism and Neopaganism.
​
These series are a glimpse of the subject which I am sure can be even more widely expanded. The objective of this series is to clarify and give an overall idea of what the belly dance origins encompasses as I caught myself many times confused by long debates without having an answer. Furthermore, I believe this information is essential and should be taught to all students for full awareness and understanding of the topic.

I would also recommend to all students to watch the documentary Bellydancers of Cairo Winner best documentary 2005 Giza Awards by Natasha Senkovich which gives an idea of today's belly dance scene in Cairo:



Sources and further reading:https://www.britannica.com/art/Western-dance#ref384751

https://www.britannica.com/place/ancient-Egypt#ref134409

https://en.wikipedia.org/wiki/Trans-cultural_diffusion

​

Copyright Notice
The entire website including this article is copyrighted

©2018 Adriana Pomella and protected under the UK and international laws.

All rights reserved.
All materials including articles, images and videos are property of Adriana Pomella unless another artist/author is identified.
Any material from this website may not be posted on other website nor entirely nor partly reproduced without prior written permission of Adriana Pomella.
Powered by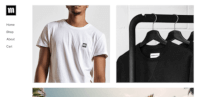 Create your own unique website with customizable templates.