Bio
As a child I dreamt of having a bellydance costume to go to the carnival matinee. In 1998, I had a few bellydance classes just for fun whilst I was still living in Sao Paulo city in Brazil. However, it was only later in 2007 I started taking bellydance seriously.
My first official bellydance course started on the 12th September 2007 at Mia Serra Belly Dance School. From September 2007 to March 2009 I joined from level 1 to level 4 courses in oriental dance and also took other fusion classes. I completely fell in love with bellydance. Later on I joined the school's dance troupe and took the teacher training certification. I was part of the event planning and organisation team for the monthly showcase and end of term shows.
​
After learning about the basics of bellydance with Mia Serra
https://uk.linkedin.com/in/mia-serra-078b483
I extensively trained with many renowned dancers from the UK and abroad.
Highlights:
- Tribal fusion lessons with Kimberly Mackoy while she was based in the UK from 2009 to 2010. She is now based in San Francisco, California.
- In 2009 I was selected to join the Arabian Dance Theatre to train for the Ilham Theatre Show which took place in October 2009 at Jackosn's Lane, featured on BBC Arabic News
https://www.youtube.com/watch?v=t9kGlt1dzjI
https://www.youtube.com/watch?v=deqYWvCgjAI
- ATS General Skills training with Carolena Nericcio –
www.fcbd.com
- Private dance and drumming tuition from 2009 to 2011 with the legendary master percussionist Hossam Ramzy who collaborated with Led Zeppelin to produce Kashimir
https://www.youtube.com/watch?v=9vbeilE0UrQ
- Workshops with Sadie Marquardt and studied all her didactic material.
- Workshops with Bellydance Superstars and studied their didactic material
From June 2009 I started running my own classes, showcases and Theatre Shows:
• March 2012 – Sarah Siddons at City of Westminster College – 1st Hayaam Theatre Show -
I planned, organised, directed, funded, promoted, choreographed my students, run the technical rehearsals and performed.
This was such a great event and had such a positive impact in the dance community that I was given the opportunity in May to sponsor the BDSS.
All my students started as absolutely beginners and that's what makes me proud. I always encouraged them to grow, even if that meant to move to another dance school. I currently have two former students who became tribal dancers.
There was a great variety of dancers in this event: ATS, tribal goth and Oriental styles.
• May 2012 – London Club Bellydance Superstars
Sponsored Bellydance Superstars in London at the Cockpit Theatre, planned and organised event and selected professional dancers as well as performing myself at the event.
It was an absolute honour and pleasure to sponsor the Oriental Dance Troupe managed by Miles Copeland, former manager of The Police and Sting's previous manager. It was a milestone in my dance to be part of this event as the Bellydance Superstars were the main reason I started dancing professionally.
• Hayaam Showcase - Various dance showcases organised throughout 2012 to 2013
After the 1st Hayaam Theatre Show in March 2012 and after sponsoring BDSS in May 2012 I held my first showcase at Jewell Piccadilly in Piccadilly Circus - a sold out event.
My main objective was to bring all styles in one event and to promote diversity. And the result was absolutely delightful. All the dancers and the audience had a chance to experience oriental dance to its core.
​
• March 2013 – Sarah Siddons at City of Westminster College - 2nd Hayaam Theatre Show
Event with live music with musicians from Egypt and professional dancers – I planned, organised, directed, funded, promoted, choreographed my students, run the technical rehearsals and performed. All artists were selected and appointed to their roles accordingly.
With less than 6 years of experience in the field, I wanted to push my boundaries even further and dare to do something audacious so I decided to have Egyptian live music in the event.I had the immense honour to dance to the sounds of the legendary musicians Sheikh Taha (accordionist), Adam Warne (riq percussionist), and Aly El Miniawi (dohola - percussionist) who worked in a project with Natacha Atlas.
This theatre show was a tremendous success and had a massive impact in the oriental dance scene by popularising events with live music.
After extensively training with world-renowned artists and achieving proficiency level in my field, I have taken a hiatus from my extremely intense and busy dance schedule as I went through some life-changing events and kept my dance activities private. Since then I have been reinventing my dance and recently I have created the Western Contemporary Oriental Dance WCOD.
Powered by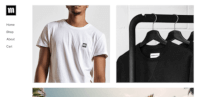 Create your own unique website with customizable templates.