Understanding Sexuality in Ancient Egypt

​

One day I went to a belly dance workshop and the instructor mentioned that belly dance performances were sexually charged (and I was thinking, said whaaat?) - I really wanted to leave the workshop at that moment but I didn't which I kind of regret because I don't remember anything that was taught in that workshop. Some dancers claim belly dance is a sexual dance. I never agreed with that.

So after all I couldn't help but wonder if there is a correlation between belly dance and sex.

Let's define sexuality:

Human Sexuality

is the way people experience and express themselves

sexually

.

This involves

biological

,

erotic

,

physical

,

emotional

,

social

, or

spiritual

feelings and behaviors. Because it is a broad term, which has varied over time, it lacks a precise definition. The biological and physical aspects of sexuality largely concern the

human reproductive functions

, including the

human sexual response cycle

. Someone's

sexual orientation

can influence that person's sexual interest and attraction for another person. Physical and emotional aspects of sexuality include bonds between individuals that are expressed through profound feelings or physical manifestations of

love

, trust, and care. Social aspects deal with the effects of human society on one's sexuality, while spirituality concerns an individual's spiritual connection with others. Sexuality also affects and is affected by cultural, political, legal, philosophical,

moral

,

ethical

, and religious aspects of life.

​

For centuries, the sex lives of the Ancient Egyptians have been hidden away from history. Even today, some sexual images from Ancient Egypt are still censored by the authorities and concealed deep in the vaults of museum collections.

In the documentary below, produced by the BBC / National Geographic History Channel, Sex in the Ancient World (2009), you will see that sex was deeply ingrained in religious beliefs in Ancient Egypt:

Prostitutes in Ancient Egypt

were respected and even considered sacred as the first institutions were prostitution flourished were the temples of the Gods. The god

Amun

indulged in sexual activity with many women under a religious guise. Families often gave their most beautiful daughters to the priests of his temple. As soon as they grew too old for the tastes of the priests they were allowed to leave. Many practised prostitution until they were married.

The following excerpt was extracted from the document written by Nawal El Saadawi on Prostitution in Egypt to UNESCO (

http://unesdoc.unesco.org/images/0006/000661/066103eb.pdf

):

"

The Harem of the god Amoun

Prostitution is linked in history with the birth of patriarchal society. Before patriarchy was instituted as a system, women had no reason to prostitute themselves. As long as a matriarchal system held sway, both women and men were equal and enjoyed the same social and personal freedom. But class and patriarchy relegated women to an inferior position, and progressively deprived them of their equal or even superior, status with men. They started to suffer discrimination in all areas whether economic, political or legal. Monogamy was forced upon them, whereas men were permitted to marry more than one woman or to have concubines and mistresses. And with woman practicing prostitution, considered as one of the oldest professions in the world, double moral standards started to prevail.

​

In ancient Egypt the god Amoun indulged in sexual relations freely with many women, concealing his debauches under a religious guise. Families chose their most beautiful daughters, and offered them to the priests of his temple. As soon as they grew too old to satisfy the sexual appetites or tastes of the priests, they were permitted to leave the temple surrounded by all due respect. Often they would marry into noble families and enjoy the greatest honours and respect. Girls practiced prostitution until they married. A special category of holy prostitutes was constituted of the priestesses in the temples. It was classified as the 'harem of the god' or the 'harem of Amoun'. The mistress of Amoun was called 'Marret Amoun'. She was the daughter of the emperor Ramses the great. Her father married her and she became the first lady of the Kingdom and replaced her mother Isis. He bestowed on her the title of the 'Great Spouse', god of the two worlds.

Recently archeologists prospecting in the town of 'Akhmeem' discovered a finely sculpted statue of her burn in clay stone which had calcified over thirty three centuries. They dug four metres deep into the ground to come upon it. On her crown the patches of colour could still be seen, and her lips were painted red. Around her waist she wore a belt.

After the Arab Invasion

Holy prostitution continued to exist during the Greek, Roman and Ptolemaic era and was considered as a source of revenue for the temples. At the time of the Roman Empire and after the Arab invasion it was widely practised as a part of the corrupt and licentious life style which characterised the behaviour of rulers, princes and even ordinary men. Ibn Ias mentions that during festivals men used to celebrate holy occasions by quenching their lust in the arms of prostitutes …"

Sacred Prostitution

, temple prostitution, cult prostitution and religious prostitution are general terms for a sexual rite consisting of sexual intercourse or other sexual activity performed in the context of religious worship, perhaps as a form of fertility rite or divine marriage. Some scholars prefer the terms "sacred sex" or "sacred sexual rites" to "sacred prostitution" in cases where payment for services was not involved

.Childbirth and Fertility Rituals in Ancient EgyptBes

(also spelled as Bisu), as well as his feminine counterpart Beset, is an Ancient Egyptian deity worshipped as a protector of households, and in particular, of mothers, children and childbirth. Bes later came to be regarded as the defender of everything good and the enemy of all that is bad. While past studies identified Bes as a Middle Kingdom import from Nubia, more recent research indicates that he was present in Egypt since the start of Old Kingdom. Mentions of Bes can be traced to pre-dynastic Nile Valley cultures; however his cult did not become widespread until the beginning of the New Kingdom. However, the introduction of Bes is also believed to be an imported Somali influence and worship of Bes spread as far north as the area of Syria.

Bes was a household protector, throughout ancient Egyptian history becoming responsible for such varied tasks as killing snakes, fighting off evil spirits, watching after children, and aiding (by fighting off evil spirits) women in labour (and thus present with

Taweret

at births).

​

Since he drove off evil, Bes also came to symbolize the good things in life – music, dance, and sexual pleasure. Later, in the Ptolemaic period of Egyptian history, chambers were constructed, painted with images of Bes and his wife Beset, thought by Egyptologists to have been for the purpose of curing fertility problems or general healing rituals.

Hathor

(

/ˈhæθɔːr/

or

/ˈhæθər/

;

[2] Egyptian

:

ḥwt-ḥr

; in

Greek

: Ἅθωρ, meaning "mansion of

Horus

") is an ancient Egyptian goddess who personified the principles of joy, music, feminine love, and motherhood. She was one of the most important and popular deities throughout the history of ancient Egypt. Hathor was worshipped by royalty and common people alike. In tomb paintings, she is often depicted as "Mistress of the West", welcoming the dead into the next life. In other roles, she was a goddess of music, dance, foreign lands, and fertility. She was believed to assist women in childbirth.

Hathor was often invoked for successful pregnancies. Being the Goddess of Fertility, many would pray to her and leave offerings of fruits and wooden phalli. Small statuettes similar to

venus figurines

were also found left at some of Hathor's temples, although excavators and historians differ on what these could have represented. Some believed they were fertility statues left to gain the goddess's favor, while others have suggested they served as children's dolls.

Hathor was also associated with drunkenness and revelry, which was often a characteristic of her festivals. Hathor's priestesses would often travel around town, singing and dancing while giving civilians her blessing.

We know from Part 6 that dance were part of fertility and childbirth rituals.

​This video fragment from the National Geographic Sex in Ancient Egypt (2009) documentary, mentions about childbirth and fertility rituals:
Powered by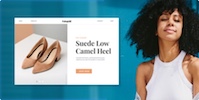 Create your own unique website with customizable templates.