Ancient Egyptian dances

Classification of Ancient Egyptian Dances

The ancient Egyptian dances are classified in 11 different types according to the preserved ancient Egyptian dance pictures:

1- The Purely Movemental Dance:

This type of dance initially was an improvised/spontaneous expression of vigorous movements performed to the rhythms.

Dancers performed without much enthusiasm and attention to its artistry and technique until the audience started to show interest. As the competition started to grow among dancers, the wish to excel over other dancers contributed to the evolution of this dance type by making dancers training harder to develop further their dance skills.


​
​
2- The Gymnastic Dance:

The will to excel over other dancers motivated some to train in order to refine the quality of their dance movements and skills, resulting in more elaborated performances containing more intricate and energetic motions which require great physical flexibility and technique training.

Below we see an amazing dance movement. The dancer is standing in one leg and the other leg is lifted very high, almost in split position. her upper body is inclined backwards.

The fascinating aesthetics of the parallel lines formed by the arms and leg may prompt the observer to wonder what type of motions preceded and succeeded this beautiful dance position which resembles contemporary dance. ​


In the pictures below we see some stunning backbend pictures.:


It is difficult to say where the boundary between an acrobatic dance and pure acrobatics lies.

Acrobatic dances of ancient Egypt have been described by a young Syracusean man who visited Memphis at the end of the 4th century. In a letter he describes the dances performed during a banquet he had been invited to by an Egyptian aristocrat - translation from the German version by Fritz Wegge:

"Suddenly they disappeared and in their place came forward a group of dancers who jumped about in all directions, gathered together again, climbed one on top of the other with an incredible dexterity, mounting on the shoulders and the heads, forming pyramids, reaching to the ceiling of the hall, then descended suddenly one after the other to perform new jumps and admirable 'saltomortales'. Being in constant motion, now they danced on their hands, now they gathered in pairs, one turning his head down between the legs of his mate, then they lifted themselves mutually and returned to the original position, each of them alternatively being lifted and upon falling lifted his partner up."


​
3- The Imitative Dance:

Since ancient civilizations mankind imitated movements of animals and nature's phenomena through dance.

The African natives performed the ostrich dance before hunting believing they would attract more ostriches, performed the rain dance to make it rain resulting in abundant harvests.

However there is no ancient Egyptian pictures which illustrate a dance imitating animal movements but correlation of the animal movements and dance prove the opposite. For instance, the writing about the king Ahmes Nebpehtire on a stone slab which used to stand in the temple of Amon in Karnak: "His splendor is (reflected) in the countenances of men as splendor of Atum on the eastern skies, when the ostriches dance in the desert".



4-The Pair Dance:

The pairs in ancient Egypt were formed either by two men or two women, never a man and a woman. No picture illustrating a couple formed by a man and a woman dancing and embracing each other in ancient Egypt times has been found so far. ​




​
​5-The Group Dance:

Group dance can be formed by many dancers performing different movements but are interconnected organically. ​

A group dance can also be formed by dancers performing identical movements. In this case it can also be classified as ritual funeral dance which originally were not classified as such.



​6-The War Dance

War dances were a recreation of resting troops. The soldiers danced with pieces of wood which probably were real weapons or their imitations.​


​

7- The Dramatic Dance

This dance represented dramatic postures well known from history pictures, such as hunting, artisan's works, battle or execution scene or simply bringing gifts to the king.

​8- The Lyrical Dance

The fact Egyptians know also lyrical dance can be deduced from the letter written by a Greek man from Syracuse who was invited to a banquet at an Egyptian aristocrat in Memphis, as also mentioned previously in the gymnastic dance section:

"Now I caught sight of a troop of musicians, coming with various musical instruments in their hands, in which I recognize harps, guitars, lyres, simple and double pipes, tambourines and cymbals. We were overwhelmed constantly by songs which were most cordially applauded by the audience. Then, at a given sign, the middle of the hall was taken by a man and a girl dancer, who were provided with clappers. These were made out of two small pieces of wood round and concave, located in the palms and gave rhythm to the dancing steps when suddenly knocked together. These two dancers danced separately or together in harmonious configurations, mixed with pirouettes, soon parting and again approaching each other, the young dancer running after his mate and following her with expressions of tender desire, while she fled from him constantly, rotating and pirouetting as if refusing his endeavors after amorous approach. This performance was done lightly and energetically in harmonious postures and seemed to me exceedingly entertaining."​9- The Dwarf Dance

In

ancient Egypt

, especially during the

Early Dynastic

and

Old Kingdom

periods,

dwarfs

and

pygmies

were seen as people with celestial gifts. They were treated with considerable respect and could enjoy high social positions. During the

1st Dynasty

(c. 3150–2900 BC), dwarfs served and worked directly for the king and royal household, and a number have been found buried in subsidiary tombs around those of the kings. In fact, the rather high proportion of dwarfs in the royal cemeteries of the 1st Dynasty suggests some may have been brought into Egypt from elsewhere.

​In the

6th Dynasty

, during the reign of king

Pepi II

(2284–2184 BC), a letter written by the then young king and addressed to his high official and prince

Harkhuf

who was sent to

Elephantine

in order to ask about the condition and whereabouts of a "dancing dwarf" (Egyptian

Daneg ibaw

). Harkhuf was ordered to bring the dwarf, which originated from the fabled

Punt

, to the palace of the king healthy and unharmed, no matter what the cost. The appointed passage includes that the king "

desires to see the dwarf even more than to receive the precious gifts from Punt

". The letter also reveals that before this event, already several dwarfs were brought from Punt into the royal household.

By Jon Bodsworth - http://www.egyptarchive.co.uk/html/cairo_museum_12.html, Copyrighted free use, https://commons.wikimedia.org/w/index.php?curid=3786467

10- The Funeral Dance



It included three types of dances: ritual, postures and gestures (expression of grief) and secular dances. During the old kingdom, just after the

mummification

process was completed, dances were performed by a specialized group of ladies known as "the acacia house". At

Beni Hasan

, Middle kingdom tomb, there are scenes depicting dancers following the funerary procession and performing

acrobats

. Another group of funerary dances were the mww (muu) - dancers, known from the old kingdom through the New Kingdom. These wore kilts and reed crowns and dances performed when the funeral procession reached the tomb, to symbolically ferry the dead across the waters leading to the netherworld. Dancing

dwarfs

were known from the old kingdom and were prized for their rarity. They used to dance at the entrance of the shaft. The dances they performed were farewell performances associated with the departure of the sun. The dwarfs were used as they were thought to represent the sun due to their stunted growth. Another kind of funeral dance was seen during the Middle and New kingdoms in celebration of the coming of the goddess

Hathor

(the lady of drunkenness) whose responsibility was to help the deceased enter the underworld, and was the main force behind their rebirth; so an appeal was recited or sung using percussion instruments and the clapping of hands and sticks. Banquet scenes represented in New Kingdom tombs combined the ritual and domestic sides of a family feast, where music and dancing took place to help people forget how short their lives were. After the new Kingdom changes of tomb decoration took place funerary dances were no longer depicted on tomb walls but were found in temples instead. The dancing scenes portrayed in temples reflected both royal and divine ceremonies. All dancing scenes had one common feature that being the solemn procession of the sacred barks carrying a god.

An illustration of a bas-relief made of limestone showing an Egyptian funeral dance. In the Boulak Museum. drawn by Bourgoin.

11- The Religious / Festive Dance

dances took place during jubilee ceremonies which celebrated the renewal pledge to the king. Such dances varied in accordance to the religious significance and the reflection of the local mythology of the God to whom they were directed.
Valley festival: at Thebes celebrates the God Amun's trip from Karnak temple to visit the tombs on the West Bank passing by the sanctuary of Hathor. As the procession moved from one place to another, families rejoiced and danced.
Opet Feast: another event associated with God Amun's visit to his wife Goddess Mut from Karnak Temple to Luxor temple. This procession was marked by groups of women doing acrobatic dances together with dark dancers, probably Nubians who jumped and merged with the drums.
Feast of Min: god of fertility and regeneration: The dancers in this feast were members of his cult. Drawings representing this feast showed priests and monkeys dancing. These drawings could have had a symbolic meaning rather than an actual representation of reality.
Nile Flood Feast: (The New Year celebration): Dancing played a vital role in this festivity as it helped transform the dangerous Sekhmet into the mild Hathor, thereby protecting the ancient land from Sekhmet's evil and deadly demons. These dances included all possible forms of movement including acrobats and exotic foreign dances.

To be continued ...

Sources and further reading:

http://www.egyptarchive.co.uk/​

http://www.intermartialarts.com/history/tahtib

https://sites.google.com/site/danceinegypt/images/ancient-times-till-400-ad​

​https://ejmas.com/jcs/2007jcs/jcsart_riddle_0807.html

https://mirrorofisis.freeyellow.com/id527.html

http://www.earlheinrich.com/Ancient%20Nubia/_Private/harkhuf.pdf

​http://www.reshafim.org.il/ad/egypt/texts/harkhuf.htm

https://en.wikipedia.org/wiki/Autobiography_of_Harkhuf

​https://en.wikipedia.org/wiki/Dwarfs_and_pygmies_in_ancient_Egypt

https://en.wikipedia.org/wiki/Dance_in_ancient_Egypt

https://danceeducationwithdinadenis.files.wordpress.com/2014/11/dance-in-ancient-egypt.pdf

Ancient Egyptian Dancers – Irena Lexova
History of Dance - Gayle Kassing

​

Copyright Notice
The entire website including this article is copyrighted

©2018 Adriana Pomella and protected under the UK and international laws.

All rights reserved.
All materials including articles, images and videos are property of Adriana Pomella unless another artist/author is identified.
Any material from this website may not be posted on other website nor entirely nor partly reproduced without prior written permission of Adriana Pomella.
Powered by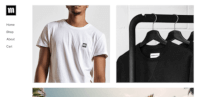 Create your own unique website with customizable templates.